Ursa Health has created a set of look-up tables that are vital ingredients for enriching healthcare's data ontologies—without any research, additional licenses, or new set-up. A synthesis of international code sets infused with best-in-class third-party resources and Ursa's proprietary intelligence, these tables can be used to add descriptive fields to raw data code fields, create custom value sets based on your internal business logic, and interpret complex data sets.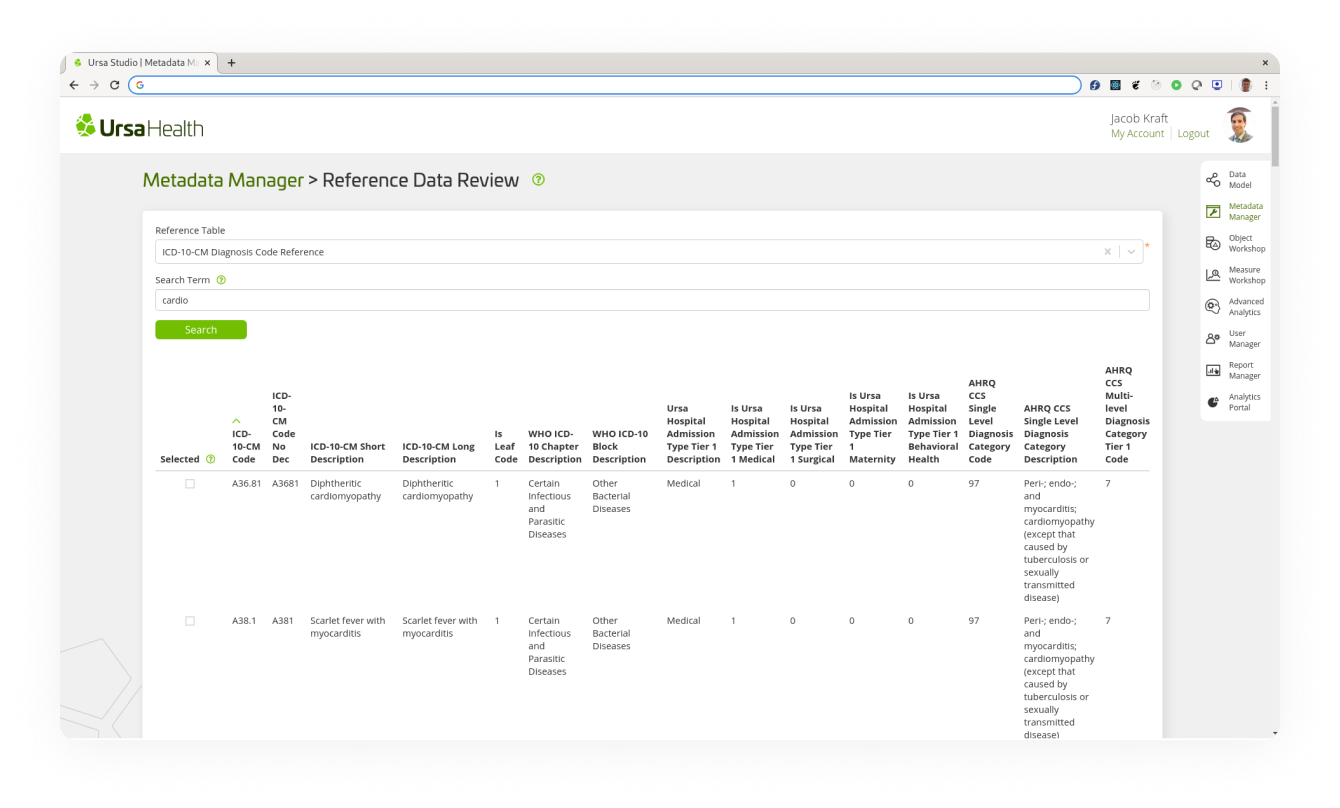 The Reference Library contains over 15,000 value sets, the lists of codes that map structured data to clinical and business concepts used for analytics (e.g., the ICD-10 diagnosis codes that indicate congestive heart failure) and enable more finely grained analyses. These sets are incorporated from publicly available sources, licensed from third parties, or created and maintained by Ursa Health.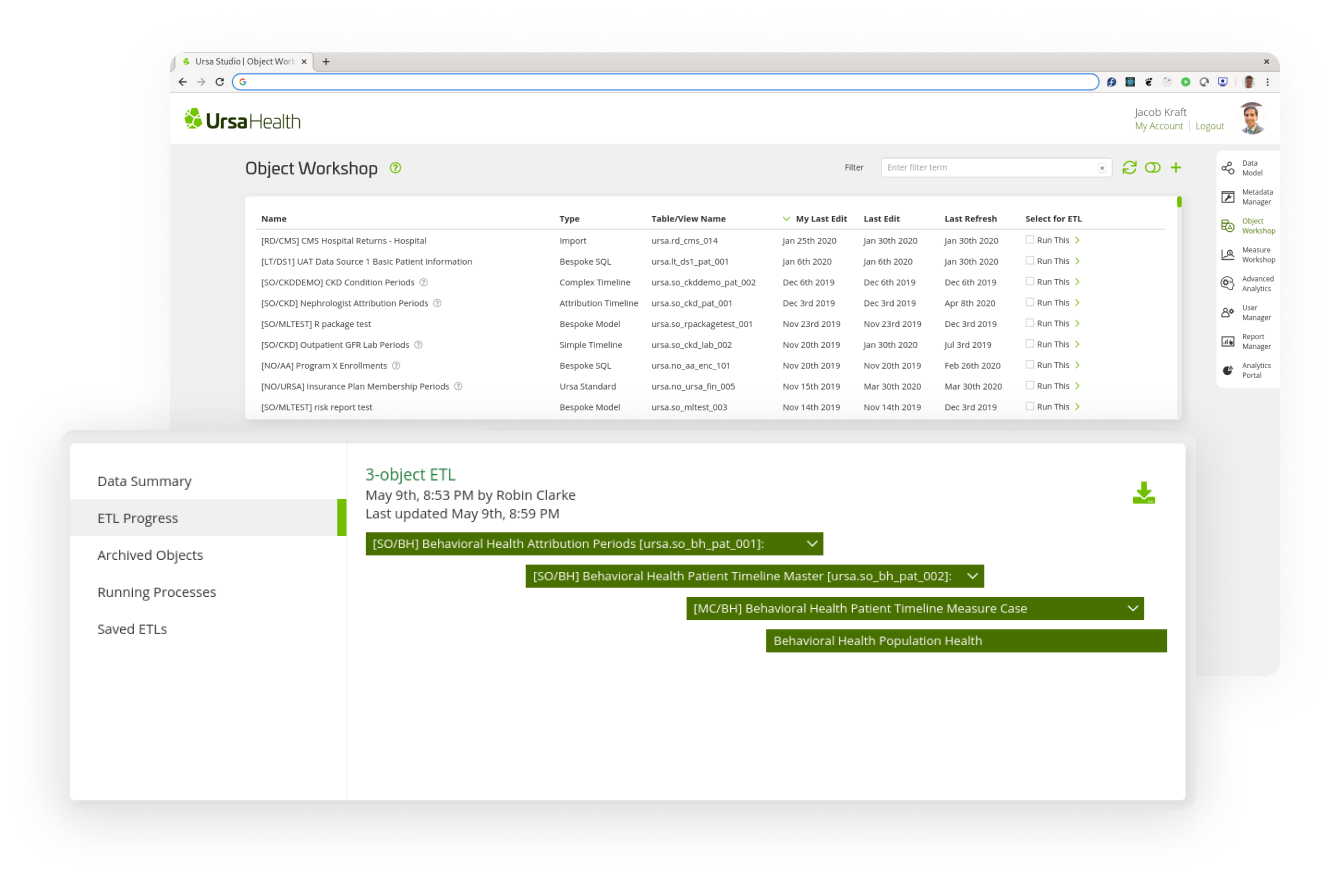 Ursa Studio doesn't require that organizations' underlying data tables conform to, or be made to conform to, any standard. Client tables—for example, tables in an existing data warehouse—can be registered "as is" and put to work immediately using the platform's authoring tools, whatever their data structures or contents.
However, we also offer a number of tools that will greatly accelerate analytics for certain types of common data. For example, we have a set of standardized data structures for claims and membership data that can be used to integrate data from multiple sources, and a set of transformations that interpret those integrated data to generate clinical or operational concepts, such as hospital admissions, home health visits, surgical encounters, skilled nursing facility stays, emergency department visits, and others. Similar assets exist for certain types of common EMR concepts, such as medication orders, labs, and referrals.
The Ursa Community has access to all of these flexible objects, which dramatically reduce the time it takes to begin receiving value from our platform.
Over 1,200 healthcare measures are published within Ursa Studio and serve as a launching pad for your own measure generation—either by drawing down the exact logic or by tweaking the parameters to fit the local need. The measures cover all domains: quality, value, operations, financial, clinical, and administrative. Depending on the measure, input data is from an EMR source, paid claims, or both. Content includes logic built per the specification of nationally published measures (e.g., NQF, CMS) or novel logic developed by Ursa Health in partnership with leading health systems, employers, and health plans.
Want to learn more about Ursa Studio?
We've got more to tell you. Use any of the following links to learn more about our:


We'd love to hear about your ideas for innovating in your organization and see if we can help ease you past your pain points.