Get the best of both worlds
Organizations typically have to decide between buying or building their analytics infrastructure. Buying a vendor's solution speeds the path to an end result, but less control can mean it's not the right end result. Building a solution ensures precise tailoring for the organization, but projects can easily spiral out of control.
Ursa Studio, our fully no-code analytics development platform, allows you to Buy Your Build™, minimizing risk while gaining the benefits of both approaches.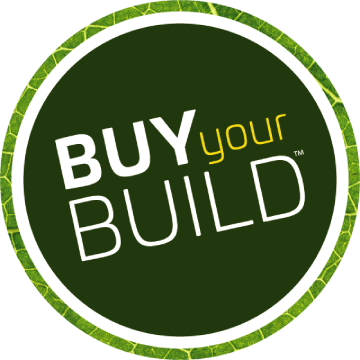 Successfully scale collaboration
The sales process can be lengthy as you move through evaluations customized for each new prospect. In addition, post-sale reporting to clients in ways that activate their involvement in the partnership and reduce contract reconciliation friction can be challenging.
Ursa Studio helps you size and shape opportunities, then use the same foundation to deliver your product and determine ROI for your customers.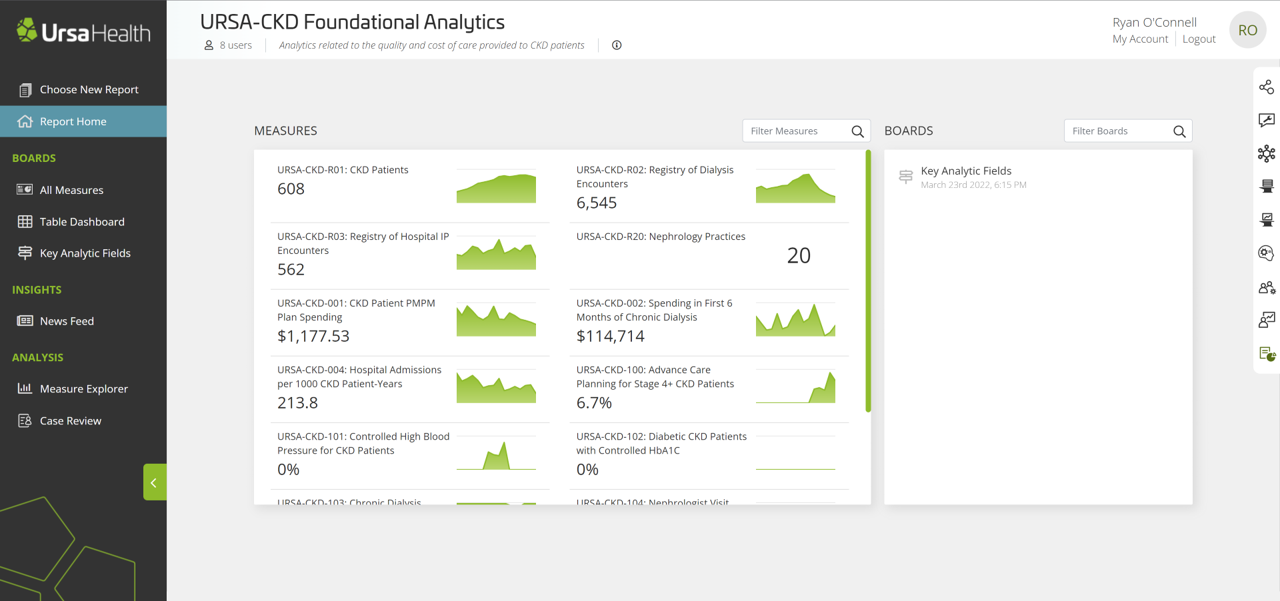 Unite your teams for better results
You're moving fast, which means teams are running in parallel to build out their systems. These siloes of activity fragment the data you use to develop and refine your solutions, which can lead to inefficiency and opportunities for error, confusion about multiple definitions of the same metric, and compromised trust in decision-making.
Ursa Studio delivers the analytics infrastructure you need from the get-go: a strong foundational data model, performant technologies, and validated logic.
Make healthcare data integration a whole lot easier
Data integration is the foundation for trusted, flexible analytics: If this step is done incorrectly or incompletely, downstream results from the mapped data will be invalid, or certain analytic use cases will be unavailable.

Source data will vary. Ursa Studio enables internal teams to integrate data in a self-service fashion with an advanced set of software features. Then, to accelerate the process even further, deploy our integration modules pre-built to handle specific types of data, allowing your technical resources to focus on finding answers within the data that accelerate the innovation process.
The Ursa Studio analytics development platform creates a strong, adaptable structure for analytics-guided innovation and growth. Start wherever you want in the healthcare data transformation process, and go at the speed that makes sense for your organization and the resources you have.

If you have source data, start using Ursa Studio to support data ingestion and cleaning. If you have an EDW with normalized data and an evolving data model, Ursa Studio will crystallize the structure on which you build your analytics. If you already have a fully evolved data model, our fully customizable analytics modules will accelerate your path to localized insights.

You may get all you need from Population Health Foundations, the core analytics module that comes standard with Ursa Studio. But you can also add and easily modify new, issue-specific modules as your needs change. Or build your own intellectual property directly in the platform — it's completely up to you.

Our Customer Success team will get you on your way, and your team can take over on whatever timetable make sense for you. We've started training on day one of engagements, and we've had customers who hadn't yet hired a data team when we began working together. Your team becomes self-sufficient in Ursa Studio over time while maintaining access to our support, training, and professional services.
When you're passionate about using data to fix what's wrong with our healthcare system, it's no surprise that you attract like-minded people: people with great ideas, experience, and enthusiasm for a new approach. The Ursa Community is growing every day, and we're committed to helping each and every member use our platform to innovate and grow.
From professional services to comprehensive learning options, we're ready to help increase your team's efficiency and effectiveness as they work to solve healthcare's complex challenges.
We'd love to hear about your ideas for innovating in your organization and see if we can help ease you past your pain points.