Get help for your least favorite task
Too often, source data must conform to some standard extract, which burdens the data provider, takes time, and causes relationship strain. Or analytics vendors insist on owning the integration step, a "black box" approach that reduces trust in the process and potentially limits use cases. Or internal teams write code in an unsupported way, which takes time and creates additional technical maintenance burden.
For Ursa Studio users, "healthcare data integration" is not merely reformatting source fields; instead, it is the full preparation of an enriched enterprise reporting environment. With a unified toolkit for accessing source tables, accommodating the variation in expected concepts, and wrangling the ones unique to that source, users can glide through no-code interfaces to review individual cases and iteratively develop accurate logic. The output is a comprehensive data model that serves as the high-integrity foundation for all downstream analytic building blocks.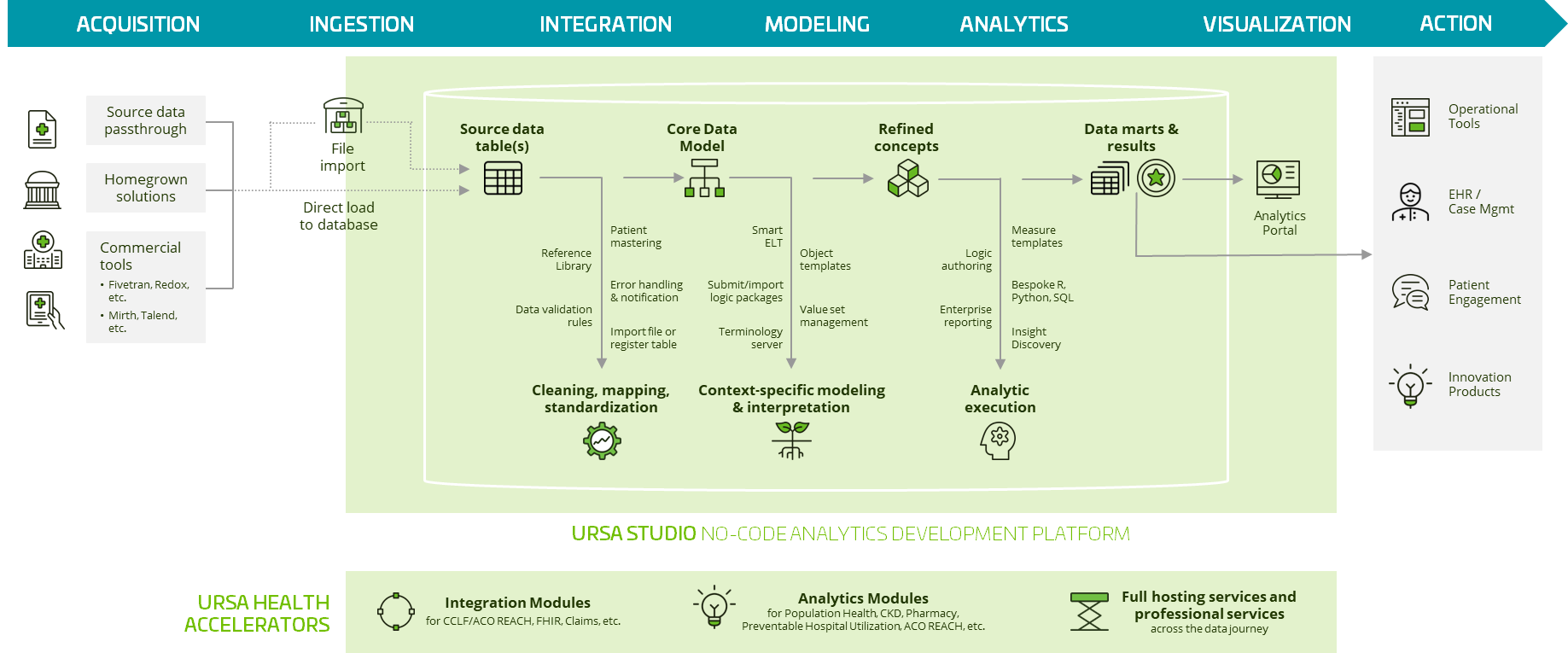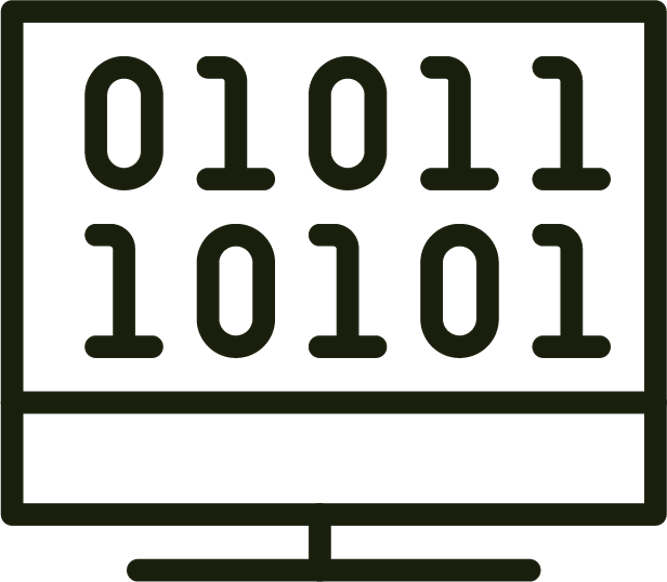 UNRESTRICT
Say "yes to the question, "Can you use my healthcare data that comes in <X> format?" when working with new external partners or industry sources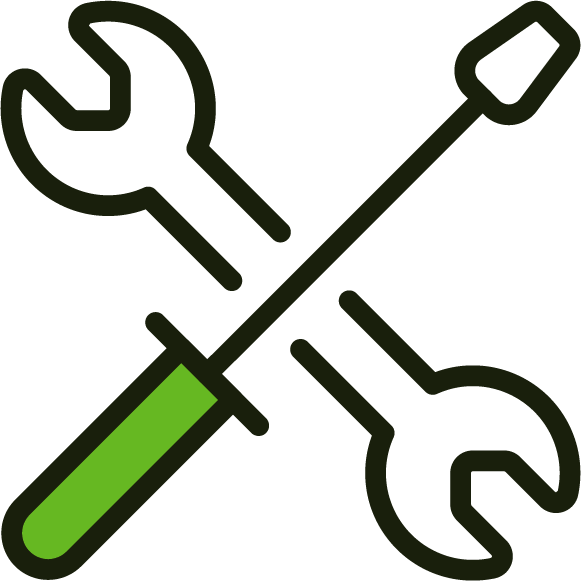 DIAGNOSE
Deploy a battery of industry-leading validation rules and algorithms to surface data issues, accelerating the investigation of new sources and maintenance of ongoing feeds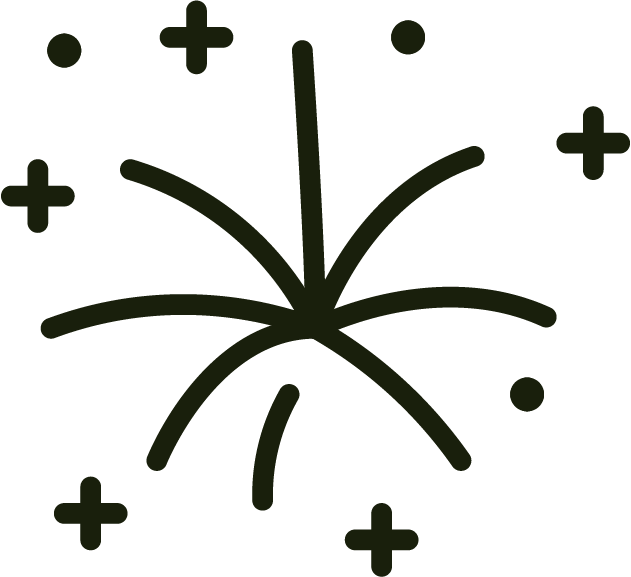 ENRICH
Access the richness of Ursa Health's Reference Library to contextualize your healthcare data and create robust building-block tables that fuel high-powered analytics
Accelerators save you time and money
In addition to the rich software feature set of Ursa Studio, organizations have the option of deploying an array of Ursa Health Integration Modules to expedite the process of working with specific types of healthcare data. Modules bundle up specific mapping and interpretation logic for selected data extracts.
For data sources that are less standardized — for example, a health plan claims data package — the modules provide broad guardrails and validity detection tools to support the user.
For data sources that are more standardized — for example, packages from CMS or from an EMR database — the modules essentially automate a large portion of the integration work.
Ursa Studio accelerates the healthcare data integration process, allowing your team to focus on activities that are more professionally rewarding and aligned with the tasks that produce the most strategic value for their organization. With this in mind, Ursa Health continues to build out automated, reusable no-code assets to support the ingestion of new standards-based data sources as they emerge.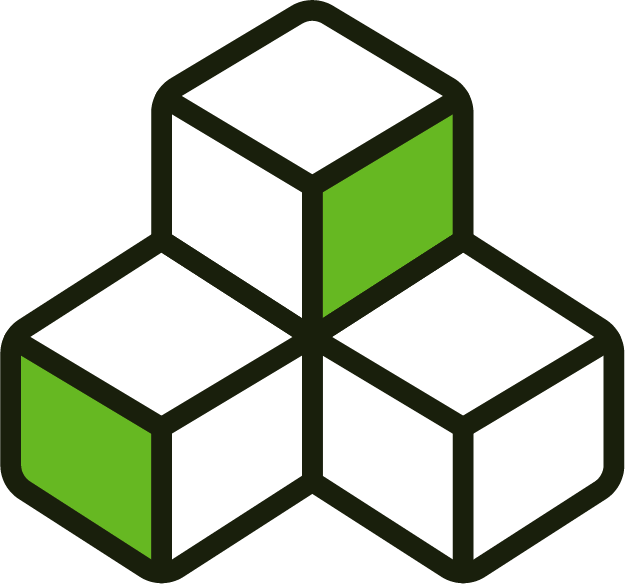 ACO REACH data
Bring in CCLF, Weekly Reduction, Alignment File, and other CMS data in support of ACO REACH program participation.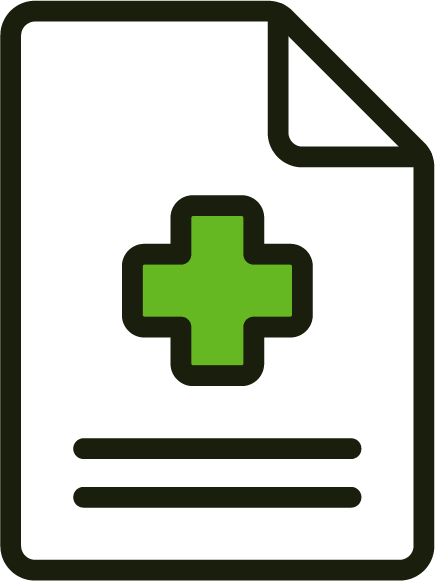 Generic claims data
Use a battle-tested blueprint for ingesting membership, provider, medical claims, and pharmacy claims data from payor partners.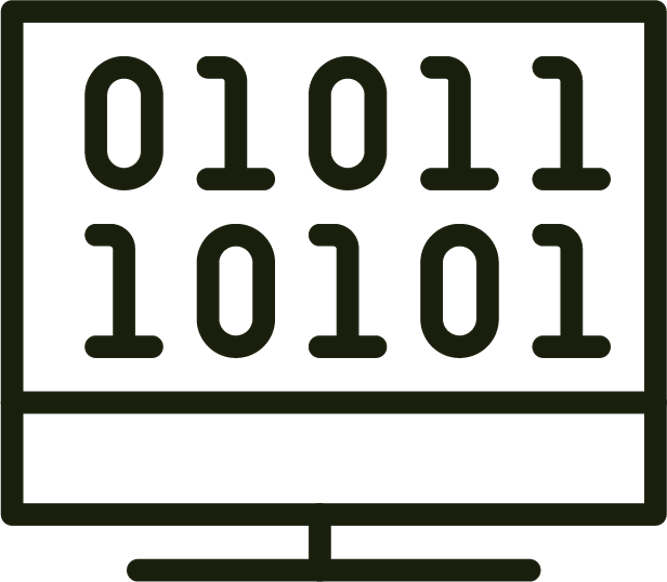 Generic EMR data
Power clinically focused analytics with common concepts such as problem list, encounters, scheduling, orders, and patients.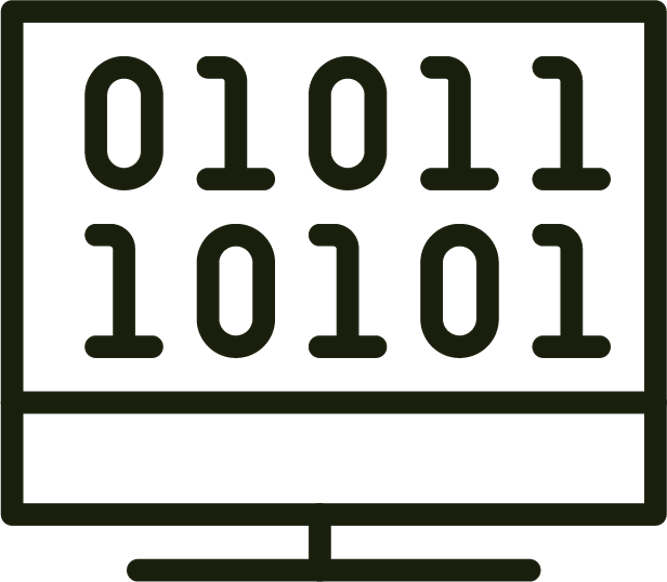 Canvas EMR data
Automatically tap into your Canvas reporting database to populate your data environment with the EMR's standard workflow tables.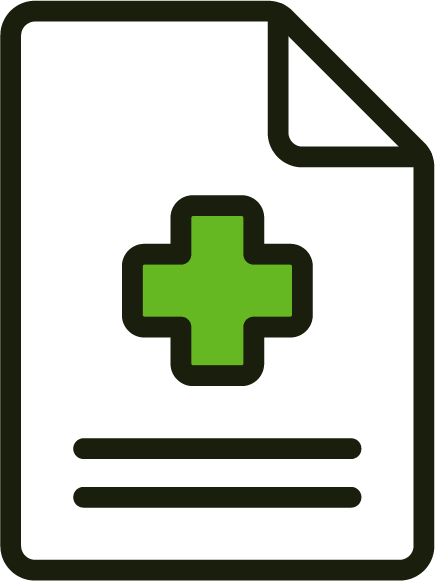 Humana Service Fund data
Support providers' administrative and operational needs with a standardized set of Humana claims resources.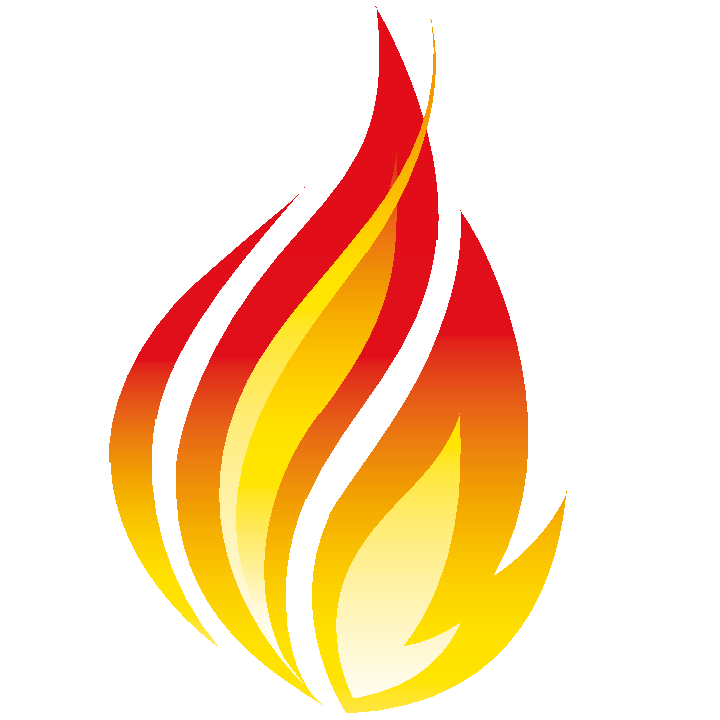 FHIR data
Prepare HL7 FHIR-formatted data for analytic consumption.
We'd love to hear about your ideas for innovating in your organization and see if we can help ease you past your pain points.