Authoring wizard for data tables
Across the data warehouse, Ursa Studio's Object Workshop eliminates code, from integrating raw data sources to executing complex transformations.
The platform is powerful enough for data scientists yet intuitive enough for non-programmer analysts.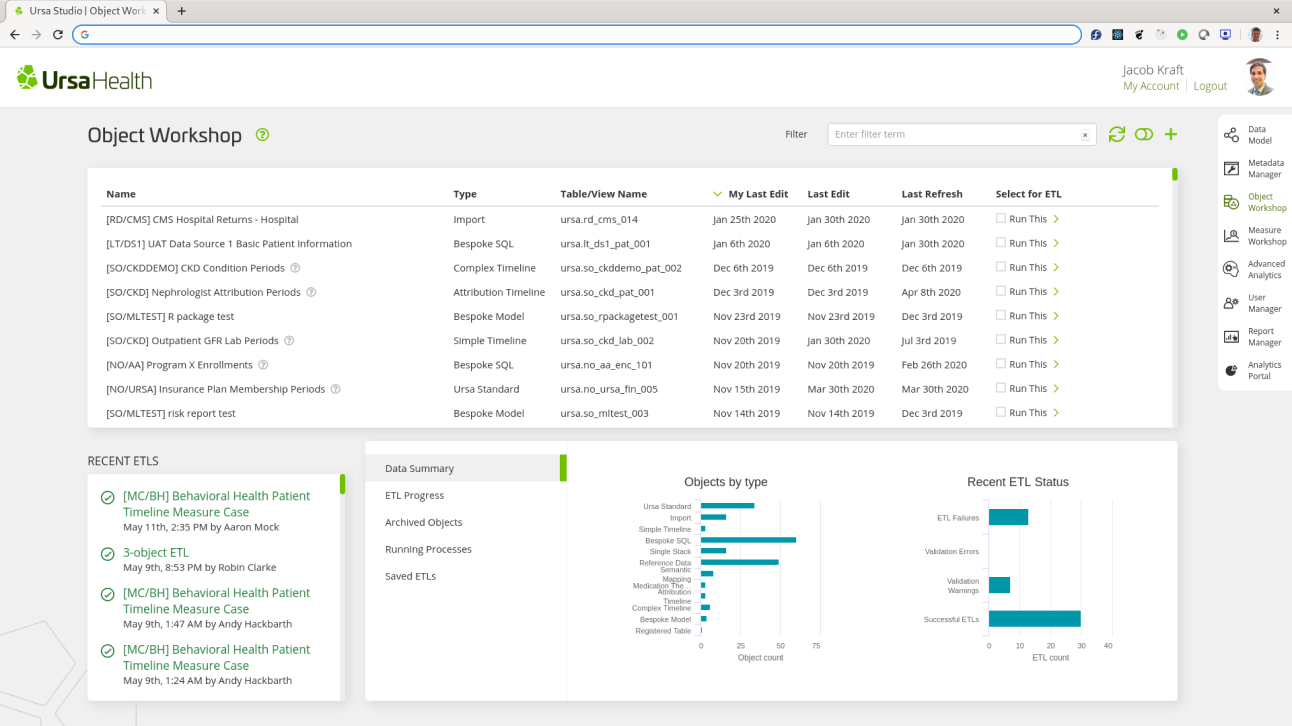 Intelligent single-site maintenance of business intelligence
Easily adopt time-tested approaches to data architecture creation without retraining your team.
Commit your data decisions in a single place and leverage that intelligence across your entire data infrastructure, so refining a concept due to changing raw data and end-user needs takes only a few clicks.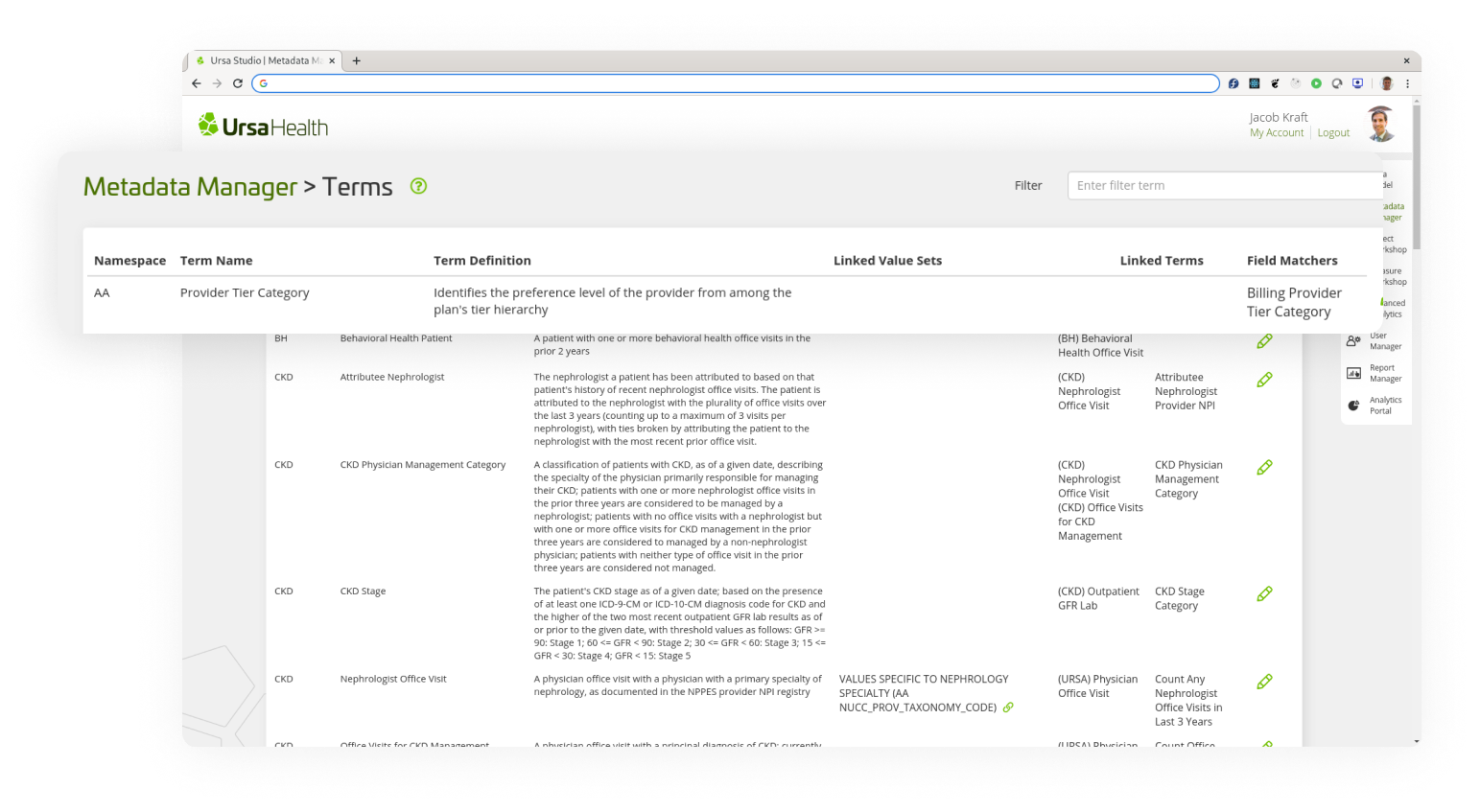 Want to learn more about Ursa Studio?
We've got more to tell you. Use any of the following links to learn more about our:


We'd love to hear about your ideas for innovating in your organization and see if we can help ease you past your pain points.