Buy Your Build with Ursa Studio
Buy Benefits
Start on third base with out-of-the-box content across clinical, financial, and operational domains.
Ursa Studio arrives with all the battle-tested content you need to unlock rich insights, including an industry-leading data model, curated reference data sets, and our Population Health Foundations module. Select from a menu of additional modules at any time. As soon as the initial integration and configuration into your data environment are complete, you'll have immediate access to these hard-won insights.
Uncover powerful opportunities for action in days or weeks, not months, from the start of the engagement.
The Ursa Health team performs the initial configuration and data integration, deploys the relevant modules (localizing as appropriate), and delivers the first batch of insights typically within about four weeks. Your team scores early wins and achieves an immediate ROI that's simply not possible with a build solution.
Avoid the hassle of cobbling together multiple solutions using Ursa Studio's comprehensive tooling.
Ursa Studio spans the full breadth of data work, from the import and cleaning of raw data, to master data management, to enrichment using industry reference data, to application of clinical and business logic, to charting, visualization, and sharing features for analytics consumers. In the tradition of the best all-in-one data platforms, you're saved from creating and managing a Rube Goldberg machine of disparate solutions.
Build benefits
Address the most nuanced and locally specific scenarios with our revolutionary no-code analytics authoring tool.
Great for speed, prebuilt content is not always accepted by analytics consumers, who need information localized to their working environment — which is why we prioritize complete customizability. All of our out-of-the-box logic is built with Ursa Studio, with white-box visibility down to the SQL level. Tweak, clone, or extend transformations in seconds with our no-code user interface, and build and rebuild with the entire power of the platform.
Manage the data work with your own team, taking over the reins on your timetable.
We'll get you on your way, and your team can take over on whatever timetable make sense for you. We've started training on day one of engagements, and we've had customers who hadn't yet hired a data team when we began working together. Your team becomes self-sufficient in Ursa Studio over time while maintaining access to our support, training, and professional services.
Stay in full control by keeping all the work within your database.
Unlike other all-in-one data platforms, the value of your data is not locked away in a proprietary system — you have the complete control you'd expect with a build solution. Launch from raw source-system tables or refined, validated EDW concepts. After a short registration process, Ursa Studio creates all tables directly within your database, simplifying the tech stack and giving you direct access to the outputs. Extend your starting tables with rich new concepts through the data modeling interface, and blend those with the highly useful intermediate tables in Ursa Studio's Core Data Model.
For healthcare providers, the answers to innovate
Provider organizations are actively targeting programs that can make meaningful progress toward better care. New delivery models, products, risk-bearing contracts, partners — all demand relevant, accurate, and timely analysis of a wide range of data.
Ursa Studio breathes life into healthcare innovation through the agile development and deployment of localized analytics that are both relevant and trusted. Whether you're improving the effectiveness of your own programs or assessing the contributions of your vendor partners, Ursa Studio can help.
For health plans, a fresh lens on growing complexity
A successful data and analytics program has never been more important. Employers expect cost containment, and the health management landscape grows increasing complex. New types of data are available, new vendors and provider entities have emerged, new interoperability requirements require agility, and new programs create the need for innovative analytics.
At Ursa Health, we've rethought data analytics from the ground up. Ursa Studio breathes life into healthcare innovation through the agile development and deployment of localized analytics, allowing plans to prioritize investments based on relevant, trusted data. Whether you're improving the effectiveness of your own programs or assessing the contributions of your vendor partners, Ursa Studio can help.
For digital health companies, data-driven action
For digital health companies targeting value-based care, the goal is transformation through innovation. Success equals identifying a targeted area needing patient experience improvement and cost containment, developing a novel tech-enabled care delivery model, and engaging with risk-bearing entities to serve their populations.
Ursa Studio brings your teams together with the same information, goals, and metrics, so you can ensure your solutions are working the way the should to deliver the highest value. Then, it forms the critical foundation you need to identify and nurture highly productive value-based partnerships at scale.
What our customers are saying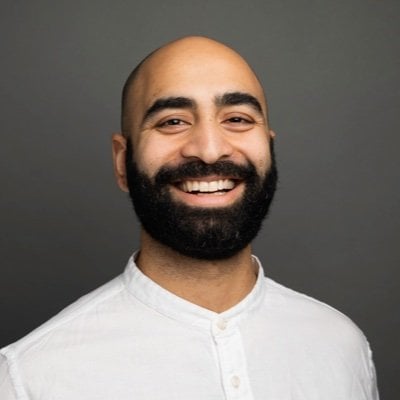 Ursa Health's ability to facilitate the intake and transformation of data from various sources and their out-of-the-box analytics for value-based care have freed up our data and engineering teams to focus on building strategic assets such as point-of-care decision support and risk stratification for our unique population. This has accelerated our work to help individuals with SMI achieve better care outcomes, greater stability and independence, and enhanced well-being and quality of life. Ursa Health has provided firsthand with the foundation upon which we can build a sophisticated analytics stack to guide our value-based offerings, both now and in the future.
Senior Vice President of Product, firsthand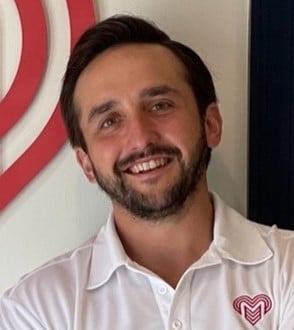 We believe that our model of providing world-class, interdisciplinary care "steps from home" is a leap forward in primary care for the people who need it most. Ursa Health understands exactly what we're trying to accomplish. They are the right analytics partner and will help us better understand our population's healthcare spending and utilization, which in turn enables us to optimize our performance and provide better care to those we serve.
Chief Executive Officer, Matter Health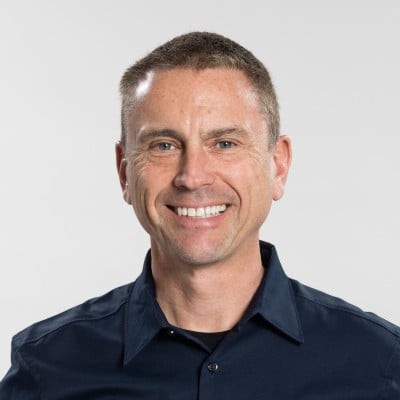 We leveraged Ursa Studio from Patina's earliest phase, and the platform's Buy Your Build approach was the right solution for us. From data model content to cloud infrastructure, Ursa provided a solid foundation to quickly get started and allowed us to internalize when we were ready, all while delivering a customizable analytics engine for us to scale with in the future.
Chief Technology Officer, Patina Health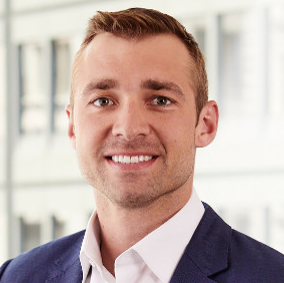 Oak Street is consistently pursuing innovative ways to improve patient care and outcomes for our Medicare population. Having trustworthy analytics to optimize execution and measure results is imperative to fuel our pioneering programs.
Vendors approach us all the time, but with Ursa Health we finally have a dynamic solution to meet our customized needs.
Chief Population Health Officer, Oak Street Health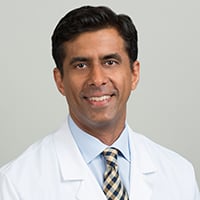 Ursa Health's outcome data are actionable and clinically detailed. I'd say that they represent "outcomes" in the way that physicians understand the term: accurate and of clinical importance. Other products we evaluated simply had too much noise or created reports not directly relevant to our goals.
Christopher E. Saigal, MD
Medical Director, Physician Quality Officer Program, UCLA Health
We'd love to hear about your ideas for innovating in your organization and see if we can help ease you past your pain points.