Avoid the maintenance challenges and unavoidable definitional conflicts that come with having separate tools for committing the code and documenting the definitional decision—the Ursa Health Platform unifies these requirements.
Document master data management decisions and write directly into the data environment, so any upstream change in a definition automatically traces its way into all downstream uses.
Ensure complete trust, discoverability, and efficiency, from raw data entry to end-user logins, by generating a clearly traceable path for all data decisions.
Capture each committed edit to the codes in a value set, the structure of a table, the logic of a measure, and so on, along with the date and time the change was made, user details, and any descriptive comments.
Intelligent single-site maintenance of business intelligence
Easily adopt time-tested approaches to data architecture creation without retraining your team.
Commit your data decisions in a single place and leverage that intelligence across your entire data infrastructure, so refining a concept due to changing raw data and end-user needs takes only a few clicks.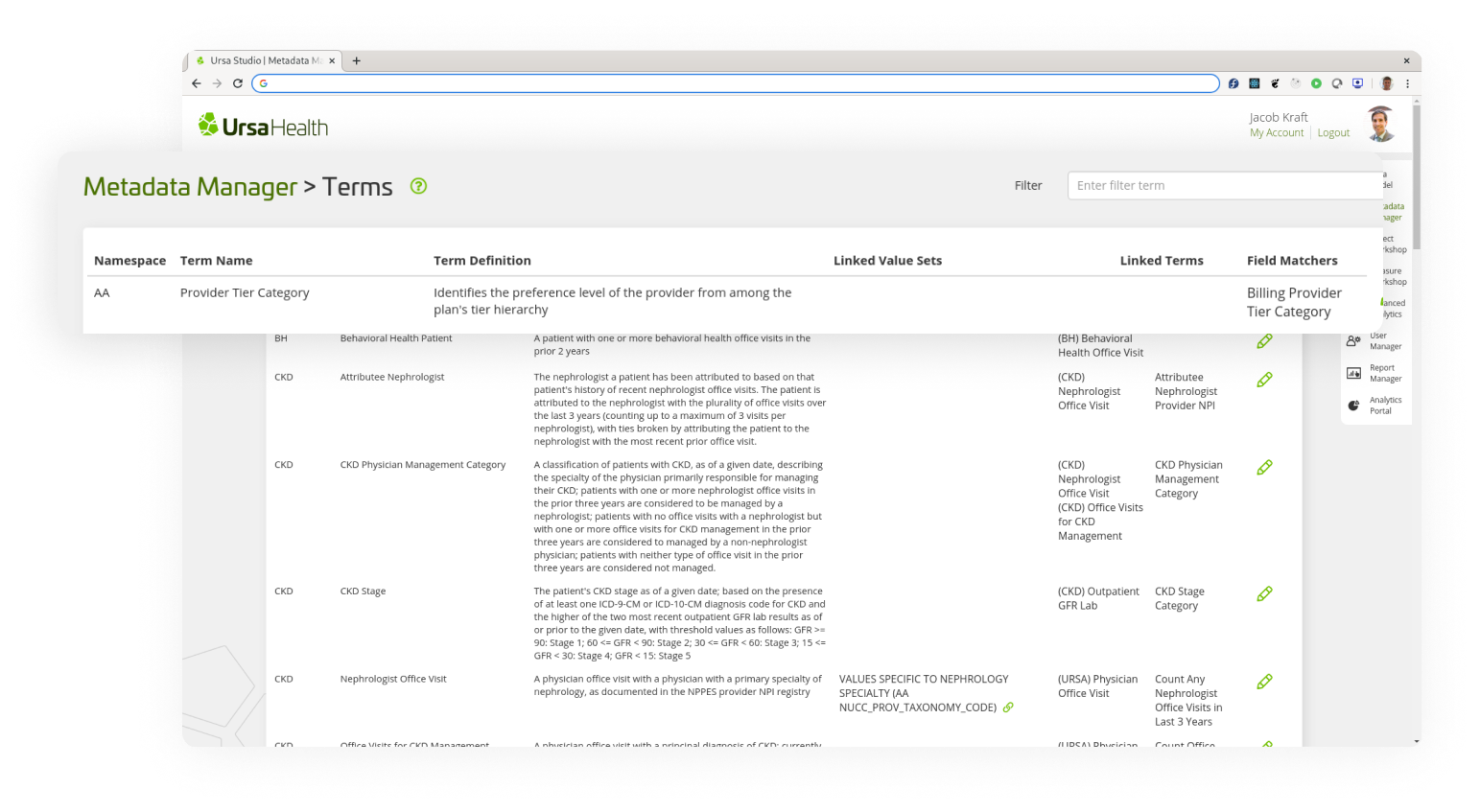 Want to learn more about Ursa Studio?
We've got more to tell you. Use any of the following links to learn more about our:


We'd love to hear about your ideas for innovating in your organization and see if we can help ease you past your pain points.